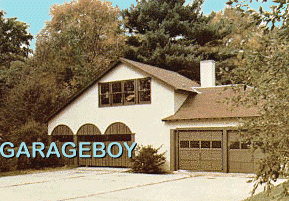 Le Circuit Mont Tremblant
and The Adirondacks
1998
---
Mt. Tremblant, Canada
In August 1998, I was fortunate to enroll in a driving school with the Boston Chapter of the BMW CCA at the magnifique Le Circuit Mont Tremblant, one hour north of Montreal, Canada. It was a perfect trip: fantastic summer weather, beautiful track, beautiful surroundings, and, of course, the car ran like stink! (that's a good thing, sorry for the english slang). It's an old 1983 528e which had gone about 295000 miles when these photos were taken. I rolled the rear wheels wells (with a mighty big hammer to accommodate the 17" wheels with R1s.
Le Circuit Mont Tremblant, Canada - 1998

| | |
| --- | --- |
| | |
| | |
---
The Adirondacks, 1998
The Adirondack State Park has always been a fundamentally important part of my adult life. I was introduced to the Forty-Six by Scott (from Colorado) when we were in college, and I know I'll still cherish those lands well into my old age.
Also in the summer of 1998, I took my parents (new york city folk, through and through) to the Adirondack State Park for their first time! These two have travelled - they've been all over the world. When I was young, they dragged us all over the country. But they had never spent any time in the heart of the Adirondacks. Amazing! I finally got to share with them some of the nicer places in Franklin County where I have great memories. I couldn't quite convince them to sleep in a tent or climb a mountain with me, but, in fact, I think they enjoyed it!
Mom and Dad in the Adirondacks - 1998

| | |
| --- | --- |
| | |
---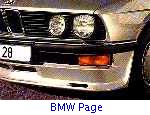 ©1999 - Steven J. Bernstein All rights reserved.

Comments to: info@garageboy.com
Steven Jay Bernstein
P. O. Box 11242
Hauppauge, NY 11788 USA
updated Monday, June 14, 1999 18:28:14